Reimagining Real Estate Transactions with Unique Buyer and Seller Rebates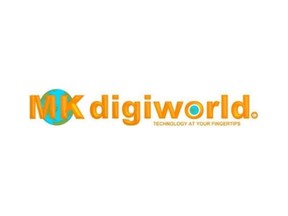 Article content
Kirkland, Washington–(Newsfile Corp. – August 10, 2023) – Aris Real Estate, an emerging real estate enterprise, is pleased to announce the launch of Aris360.com, an innovative platform designed to influence the dynamics of the Washington State real estate market positively. Aris Real Estate provides unique buyer and seller rebates, improving accessibility and affordability in the home buying and selling process for the mainstream consumer.
Article content
Aris Real Estate
The Washington State real estate landscape has predominantly been in the hands of traditional entities, often limiting the alternatives for buyers and sellers. Aris Real Estate, with its innovative platform Aris360.com, strides confidently into the market, offering buyer and seller rebates—a move acknowledged by industry specialists as a novel, market-altering approach.
"Our objective is to cultivate a more transparent and user-friendly experience for home buyers and sellers," states Seth Raddue, CEO of Aris Real Estate. "We take pride in our readiness to question conventional practices and provide a service that prioritizes the consumer. Aris360.com represents more than just a platform; it signifies our commitment to simplifying, making more cost-effective, and fairer real estate dealings for all parties."
Article content
Introducing Buyer and Seller Rebates – A Novel Business Model
A key characteristic of Aris Real Estate's offerings is the inclusion of buyer and seller rebates. This inventive approach allows clients to receive a percentage of the commission back at closing, reducing costs and making homeownership a more attainable dream for many.
Aris Real Estate is devoted to providing high-quality customer service, utilizing technology to augment the customer experience, and bringing a contemporary, efficient approach to the industry.
"Recognizing that purchasing or selling a home is one of the most substantial financial decisions an individual can make," the CEO added, "we designed Aris360.com with the customer at the forefront. Our platform aims to enhance transparency, affordability, and overall experience."
Article content
About Aris Real Estate
Aris Real Estate is a Washington State-based enterprise formed by a team of seasoned professionals with a vision to reshape the real estate industry. By focusing on innovative strategies, like buyer and seller rebates, Aris Real Estate is geared up to become a notable contender in the market. Aris360.com epitomizes the company's ambition to create a more consumer-friendly real estate environment.
For more information, please visit www.Aris360.com or contact:
Patrick Davis / Seth Raddue
Director of Media and Public Relations
Aris Real Estate
Phone: 425-409-2165
Email: patrick@aris360.com
Website: Aris360.com
Youtube: Aris360llc
Twitter/X: @aris360llc
Aris Real Estate cordially invites all interested homebuyers, sellers, and real estate enthusiasts to explore Aris360.com and uncover a more customer-focused real estate process. Experience the evolution of real estate in Washington State today.
Media Contact:
Aris Real Estate
Aris360.com
USA
PO BOX 3826
Bellevue, WA 98009-3826
www.aris360.com
To view the source version of this press release, please visit https://www.newsfilecorp.com/release/176611