With the current high-interest rates and unpredictable economic situation (just look what happened to Credit Suisse), it makes it even more crucial for those who are shopping around for a new home to pick the right one.
This week, we've gone around and highlighted the main features of upcoming new launches, so you have a quick snapshot of what you're looking at:
1. The Reserve Residences
Location: Jalan Anak Bukit (District 21)
Developer: Far East Organization and Sino Group
TOP: TBD
Lease: 99-years
Number of units: 732
Notable features:
The Reserve Residences will add more amenities to the Jalan Anak Bukit area. Right now, homeowners in the area are mostly served by Bukit Timah Plaza mall (which you can also walk to from The Reserve Residences) and the Beauty World area; but this upcoming project will add further food and retail, as well as serviced apartments. 
The Reserve Residences also has an underpass connecting it to Beauty World MRT (DTL) and an underground bus interchange. Coupled with the commercial element, it's likely to become a hub of the area. Buyers who missed out on the fast-selling Linq at Beauty World, back in 2020, might want to consider The Reserve Residences as a second opportunity.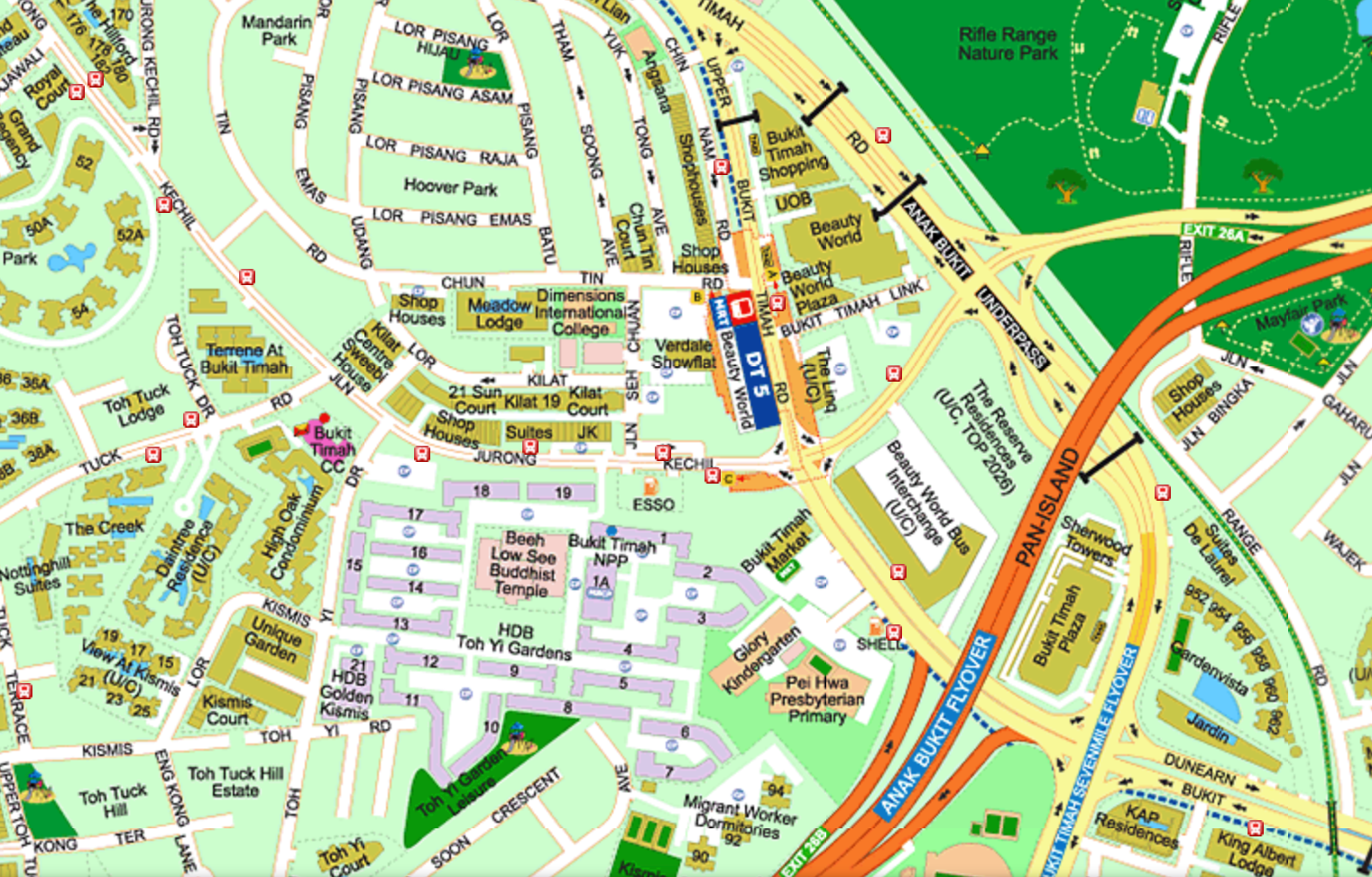 As with most Bukit Timah properties, there's a good view of the greenery; and several nature parks characterise the area (Rifle Range. Bukit Batok, and Bukit Timah national parks are all within walking distance of Reserve Residences). 
Families might want to note that Pei Hwa Primary and Methodist Girls' Schools are both within the one-kilometre Home School Distance for Reserve Residences. 
As for the development itself, there will be over 60 Facilities spanning across a few levels (L4 to L6, L12, L17 and L33), as well as a 50m lap pool, 20m party pool, 600m jogging trail, and sky gym (pretty smart to take advantage of the views). This will be the setting for the residential blocks, a low-rise tower (6 to 11 storeys) mid-rise tower (4 to 16 storeys), and a high-rise, (4 to 32 storeys).
There's a good range of units to be found here too, from 1 to 5-bedroom units, of which there would be 4 different collection types (similar to what they did for One Holland Village Residences). Premium units will come with private lifts, and there will also be 5 bedroom penthouses to look forward to for the best views in the house.
From word on the ground, we've also been told that indicative prices for the units will possibly be around $3,XXX psf, so it isn't going to come cheap. Most experienced buyers would know that Far East Organization tends to price their projects at a premium anyway, so this isn't too much of a surprise.
2. The Continuum
Location: Thiam Siew Avenue (District 15)
Developer: Hoi Hup/Sunway
TOP: 2027
Lease: Freehold
Number of units: 816
Notable features:
The Continuum is by the same developer behind the recent Terra Hill project. This is a freehold project, and it has a really interesting layout where there are stacks on both sides of Thiam Siew Avenue (which will be widened). However, there is a "continuum bridge" connecting the two halves, and facilities are divided into both sides to provide roughly comparable access (like 2 Sky Gardens and 2 Clubhouses).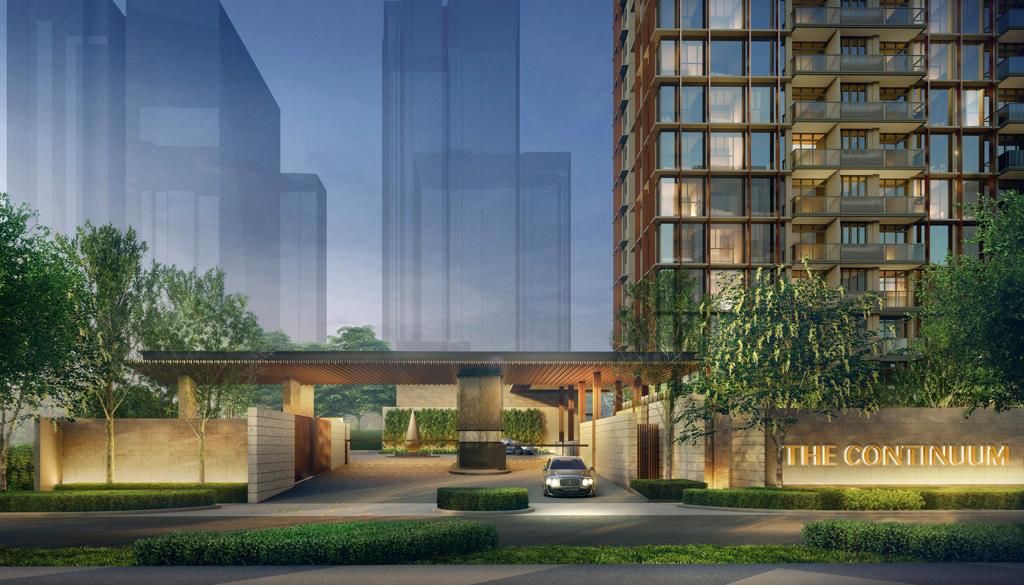 This is quite fascinating to see as the estate will be quite unlikely any other development out there in the market now. While it might take some getting used to, one immediate plus point is the good distance between each block (so there's a better sense of privacy).
Another unique quirk is the preservation of a pre-war bungalow, as part of the project (a nod to the history of the area, which used to consist of 25 landed homes that were amongst the legacy of property tycoon of Wee Thiam Siew). This would be used as a clubhouse, with the second clubhouse being a more modern version (a sleeker glass-filled facade).
There are a total of 6 blocks (one being a premium one with the best views), and the addition of private lifts.
The Continuum is near two MRT stations: both Paya Lebar and Dakota MRT are within walking distance. KINEX mall provides major retail and dining and is just a short walk away, or there's the older Joo Chiat Complex which is just a little bit further. 
(City Plaza is also nearby, but it's only really famous for Arnold's Fried Chicken and affordable apparel. We wouldn't call it a major amenity, but this mall has a cult of regulars.)
Finally, do you have a school-age daughter? Because girls' schools are a huge highlight of this area. The prestigious Haig Girls and Tanjong Katong Girls' are both nearby, and TKGS is accessible on foot (around 10 minutes). Chung Cheng, Kong Hwa, and Tanjong Katong Primary and Secondary are all within one-kilometre enrolment priority, making this a family hotspot. 
3. Grand Dunman
Location: Dunman Road (District 15)
Developer: Sing HaiYi Jade Pte Ltd
TOP: 2027
Lease: 99-years
Number of units: 1,012
Notable features:
Grand Dunman's most significant feature is its size. This is the only mega-development for the year with more than 1,000 units, and that brings a host of expectations. As we've seen from previous mega-projects like Treasure at Tampines or Normanton Park, these larger projects tend to feature more in the way of facilities, coupled with generally lower costs (at the very least, maintenance fees can be reduced by the high unit count). 
This plot was a GLS site that was sold to SingHaiyi for $1.284 billion (there were just 2 bids for the site), which at $1,350 psf ppr is just a little higher than the $1,302 psf ppr that CDL paid for the Tembusu Grand site.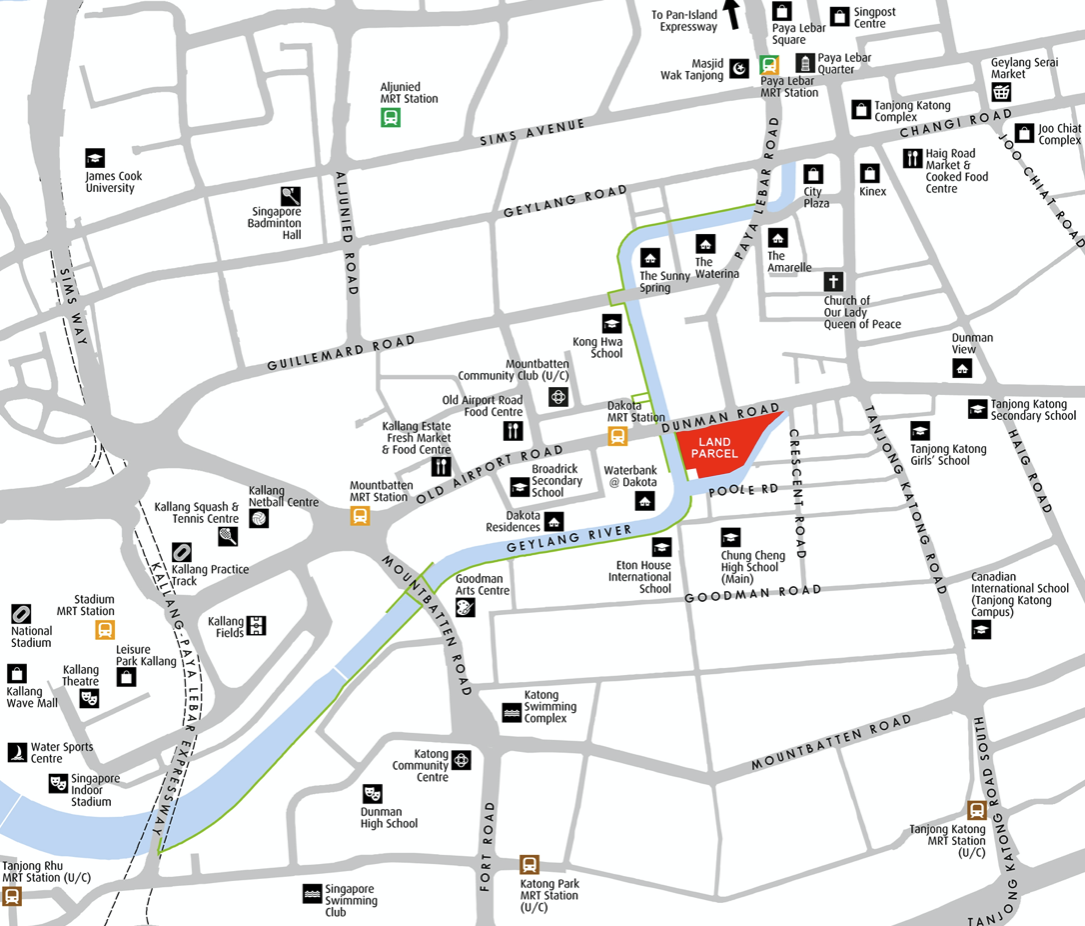 Location-wise, Grand Dunman is not too far from The Continuum (see above); and some buyers will see it as a more affordable, leasehold alternative to Continuum. Grand Dunman is closer to Dakota MRT and the Old Airport Road stretch, however, whilst Continuum is closer to the Paya Lebar area.
Grand Dunman's location is quite the foodie haven, from the Old Airport Road food centre to the Eng's Wanton Mee and Punggol Nasi Lemak at Tanjong Katong – these are all within walking distance. 
Grand Dunman is also close to schools (Kong Hwa, Tanjong Katong Primary, and Chung Cheng High), just like The Continuum above; the two share good access to the same overall institutions. 
4. Tembusu Grand (note: launched on 24th March)
Location: Jalan Tembusu (District 15)
Developer: CDL and MCL Land
TOP: 2028
Lease: 99-years
Number of units: 638
Notable features:
Tembusu Grand launched the weekend before this article, with prices starting at $2,296 psf (starting at around $1.248 million in terms of quantum). Given the competition in the area that's upcoming with the above 2 projects, one of the main points to note for Tembusu Grand is that it has the lowest land cost out of the 3 at $1,302 psf ppr.
Tembusu Grand breaks with a decades-long trend in the Katong/Marine Parade area. This is a neighbourhood chock full of freehold boutique condos – while exclusive and private, these small projects generally don't provide facilities on the scale of a full-sized condo.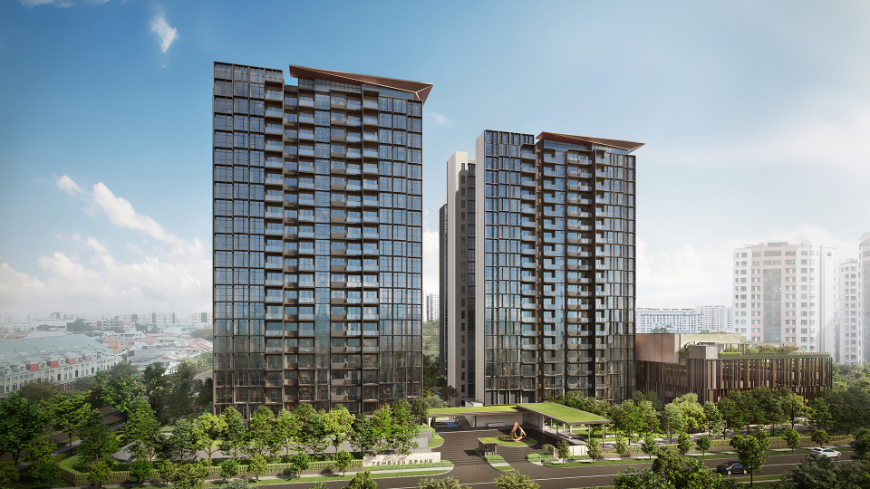 Tembusu Grand has quite an easy time positioning itself as an alternative to the area: it will be cheaper (leasehold and higher unit count), with full suite facilities that appeal to families. This can also be a potential downside, however, as some buyers believe that being a leasehold unit surrounded by freehold has a negative resale impact. 
Another highlight of this project is the proximity to the upcoming Tanjong Katong MRT station (TEL). The station is due sometime this year, and is within walking distance.
Amenities-wise, Tembusu Grand is close to the lifestyle stretch of East Coast Road, which has i12 Mall, Katong Mall, and a whole row of family-friendly pubs, sports bars, and eateries. The nearby Katong V also has a large NTUC FairPrice in its basement. 
This area is well known for its large number of tuition and enrichment centres (especially Parkway Centre nearby). A number of reputable schools, most notably Tanjong Katong Girls', Haig Girls', and Chung Cheng are all in the 1 km range. 
Overall, we daresay this project is better suited to families in the Katong/Upper East Coast Road area, compared to the many smaller boutique alternatives. However, it is in competition with the large cluster of older resale condos near Parkway Parade. 
A concentration of solid new launches on the east-end
Tembusu Grand, Grand Dunman, and The Continuum are all relatively close to each other, and on the east side. Coupled with other prospects like LIV@MB, home buyers who prefer the east side have no shortage of options right now. 
However, there's a risk that this area could be getting quite saturated; especially with Grand Dunman being a large mega-project. Most of the new projects are better for genuine home buyers; especially with the upcoming Marine Parade MRT station solving longstanding accessibility issues. 
For more on interesting new projects or an in-depth look at new and resale units alike, follow us on Stacked. We'll keep you updated as these new launches roll out.